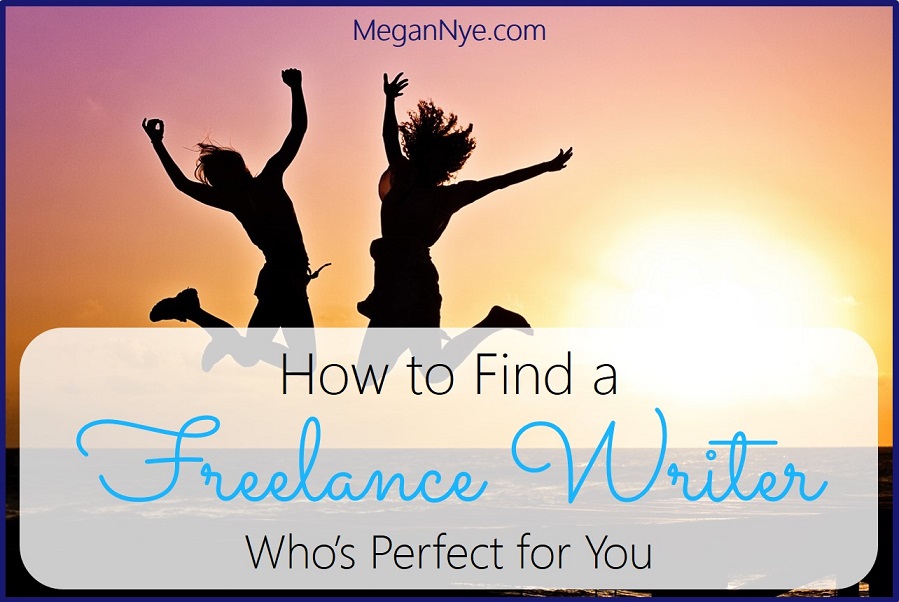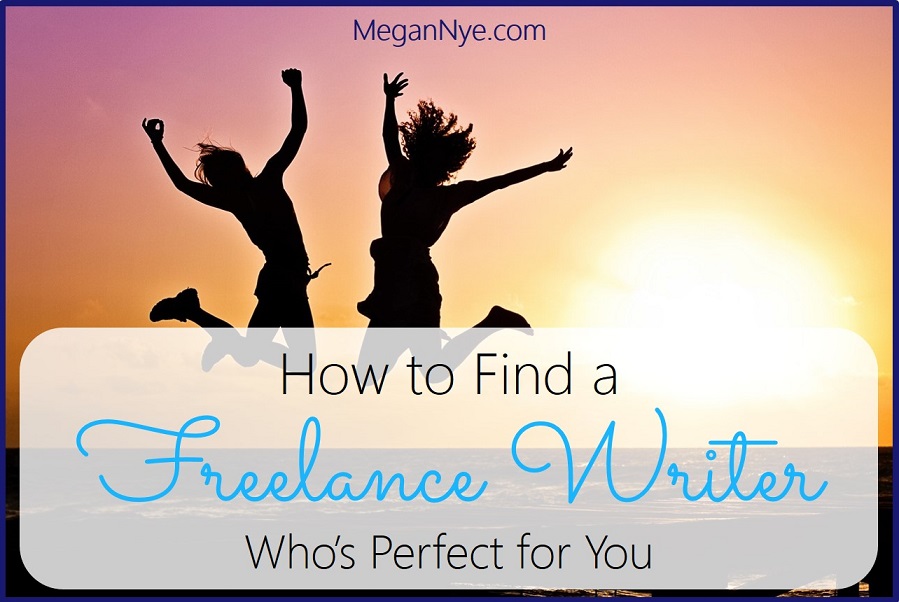 You know what you want — an amazing, professional freelance writer who will be a joy to work with and who knows her stuff.
You have no idea where to find her.
Don't panic.
Awesome freelancers want to be found . . . and they make it easy for you to find them.
Here are six easy and incredibly effective ways to track down freelance writers who are worth their weight in gold:

Ask someone you trust in the business.
If you've got a friend in the industry who works with freelancers, take him out for a cup of coffee. Ask him to recommend some writers he's worked with who are awesome.
Do you want to add more freelancers to your existing pool?
Have a chat with the freelance writers you've already got! Established writers have freelancer friends or connections they're usually happy to recommend.
Look at bylines.
If you find yourself loving the tight writing you find on another blog, check out the byline.
With any luck, you'll find a bio and links to the author's website.
If not, you shouldn't have too much difficulty tracking her down. Professional writers are splattered all over the Internet — and they want to be found!
So head over to LinkedIn, Twitter, or Google to track down your new freelance crush. For a real pro, you'll be able to find a plethora of information on skills, services, portfolio clips, and contact information.
Hit the
paid

job boards.

Back away from Craigslist. Stop searching UpWork and Fiverr. Skip Textbroker and Demand Media.

All of these sites are flooded with headache-inducing writers desperate for gigs. And they're crowded with people looking for writers for low-quality, super-low-paying articles.

So you won't find professional writers hanging out there.

If you're serious about getting a quality writer, go where they are. For starters, head over the respected job boards on these sites the pros frequent:
Get on social media.
Did you know that social media is an incredible way to find great freelance writers?
Search hashtags like #freelancewriter or #blog on Twitter, or look for keywords specific to your industry.
Take advantage of LinkedIn's advanced search features to track down experienced writers, or see who's connected to writers you already follow.
Try Facebook, Pinterest, or any of the big platforms, and you'll find writers promoting their businesses and actively sharing content.
Do some Googling.
Freelancers are serious about SEO. They want to rank on Google so that great clients like you can find them easily and be wowed by them.
So head over to Google and search for exactly what you need.
Need a personal finance freelance writer? Type it in. A Philadelphia-based blogger? Go for it. Click through several pages of search results, and you should find a beefy selection of professional writers.
Network.
When in doubt, get out. Get out of your office, that is.
Shake some hands at a conference. Chat over cocktails at a local networking event. Strike up some conversations at a corporate holiday party.
You might find amazing writers already there. And people who work with great writers are there too.
So get a move on! A beautiful relationship with an incredible freelance writer awaits you!
How have you found your favorite writer?

Megan Nye is a personal finance freelance writer and content strategist. Her writing transforms even complex money matters into easy-to-understand and actionable information. She frequently covers topics of credit & debt management, retirement planning, investing, insurance, mortgages and loans, college planning, budgeting, and financial literacy.
Megan works exclusively with financial services businesses to create articles, infographic copy, and case studies. Her writing has been featured by Business Insider, U.S. News & World Report, Credit Karma, Citi, Wells Fargo, American Express, Prudential, U.S. Bank, Discover, Quicken, Fidelity Investments, and Merrill Edge.